About Netroomz Pty Ltd
Netroomz is used by hundreds of independent and hotel chains alike.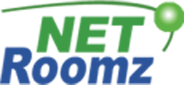 With almost two decades experience (since 2014), Netroomz knows what it takes to maximise your direct online bookings. Our booking engine is a proven performer. Netroomz continues to lead the way with the recent release of a new version which includes integration with credit card payment gateways as well as many other new features.
Netroomz has been long recognised as a proven performer, generating more online reservations direct.
The good news is that Netroomz now comes with a fully integrated channel manager - and it's Free! Update all your third party websites direct from Netroomz and manage your availability from a single pooled allocation of rooms.
As you know, it is important to maintain your rates and availability on all your third party websites reliably, and with minimal effort. Netroomz does that.
But it is crucial that you maximise bookings direct from your own website. This is where Netroomz leaves its rivals behind.